Steve & Leif® latest Bicycle Repair Stand & Bicycle Trainer
for the passionate riders!
Looking for an affordable bike trainer to practice indoor?
Finding a set of good quality stand to repair your bicycle?
We have you covered!
Steve & Leif® Bicycle Repair Stand
Steve & Leif® Bicycle Repair Stand is an essential tool to perform basic bike repair and maintenance. The stand weighs in at 7.5kg and has a load capacity up to 30kg.
The good quality clamps hold tight without damaging your bike and fit almost any bicycles in the market, from 25mm to 45mm/ 1" to 1.8". Access every part of your bike easily as the clamps are able to rotate 360°. High quality and versatile stand made of aluminium alloy which is extendable up to 75" (190cm) in height. The broad 1.47m base with anti-slip feet kept the stand stable when fixing the most stubborn part of a bicycle. The stand comes with a multi-functional tool tray to help sort out your tools.
A good balance between functionality and portability, Steve & Leif® Bicycle Repair Stand is all you need to fix your bicycle and save some hard earned money on the repair cost!
Steve & Leif® Bicycle Trainer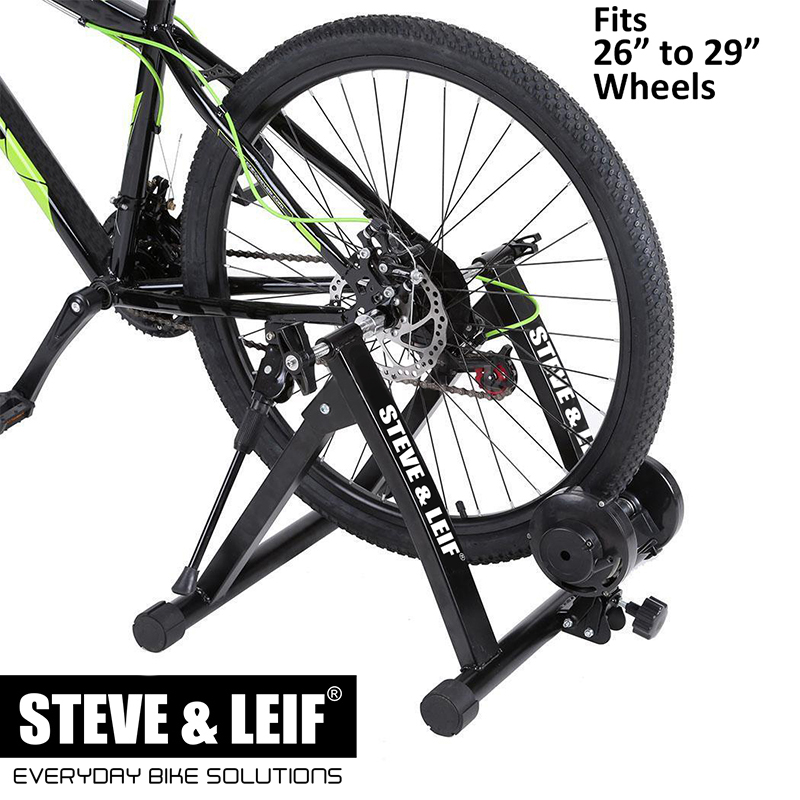 Steve & Leif® Bicycle Trainer is a perfect tool for training indoor when riding conditions outside are not favourable (cold and wet weather) and to keep a regular riding schedule. Bicycle trainer manages to simulate real riding conditions and provides variable resistance training.
There are 6 speed magnetic resistances adjustable via ergonomic remote gear lever. Wide steel construction with rubber feet help to create a strong, stiff and stable platform which is safe to use for all riders. Save storage space and easy to fold up when the equipment is not in use. The trainer include wheel riser block to create a natural riding position. Watch TV to keep your mind off or perform other activities while doing your cycle training at home!
This bike trainer is best for beginner to moderate level riders who want a no-frills magnetic resistance bike trainer that's affordable yet durable!
For more details on our full range of Bike Accessories, visit our official website here.
Our products are also available at your neighborhood hardware shops and most leading DIY stores in Singapore.