STEVE & LEIF® D.I.Y Magnetic Insect Screen to protect your children from harmful insects!
Viruses commonly found in insects such as mosquitoes are on the rise, causing concern among parents for their children's safety. Prevention is necessary to keep your home safe and protect your loved ones from insect bites.
STEVE & LEIF® D.I.Y Magnetic Insect Screen is a must-have and the most effective way to prevent pests and insects from entering your home. Hassle-free as the screen is magnetically sealed which can be removed and clean easily. The screen is designed that is almost invisible and cause no damage to your windows. Furthermore, the Magnetic Insect Screen is available in 3 colours - White, Brown and Grey, to match your home interior design.
On top of that, STEVE & LEIF® offers a range of Insect Screen accessories like magnetic strips, PVC strips, 25m insects screen roll and more!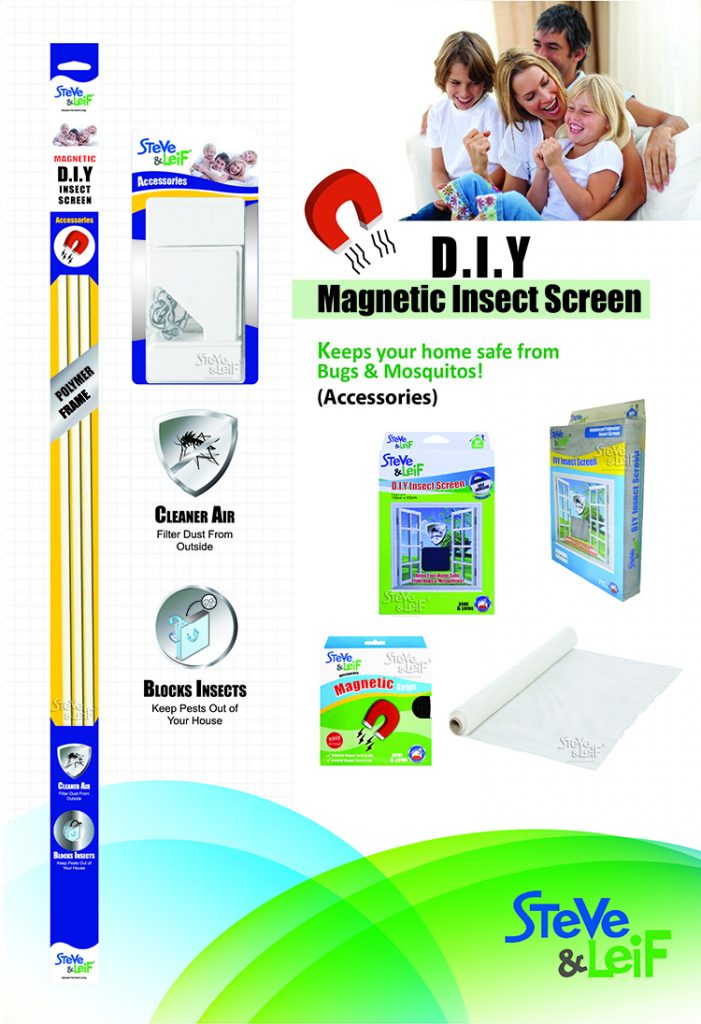 DIY for quick and easy installation! No drilling is required and is highly recommended!
Click HERE to shop more!
No time to DIY? Find it too troublesome?
Don't worry about it, we can do it for you!
We provide Insect Screen Installations Service to ensure you get the proper protection.
It's fast and efficient - No drilling or any noise pollution and done within 1 hour!
*FREE onsite quotation upon request please call to enquire, 9619-6001 (Steven).